Adding Testimoni.es widgets to WordPress is very easy and done in two steps:
Step 1: Global tracking code
On WordPress, go to Appearance > Editor and you'll see the files for your theme. Locate the "Theme Header (header.php)" file and then paste your global tracking code before the closing </head> tag.
If you save changes and refresh your site, you should see the tracking code is active on Testimoni.es.
Another option would be to use a dedicated plugin for managing header code, I can recommend this one: https://wordpress.org/plugins/addfunc-head-footer-code/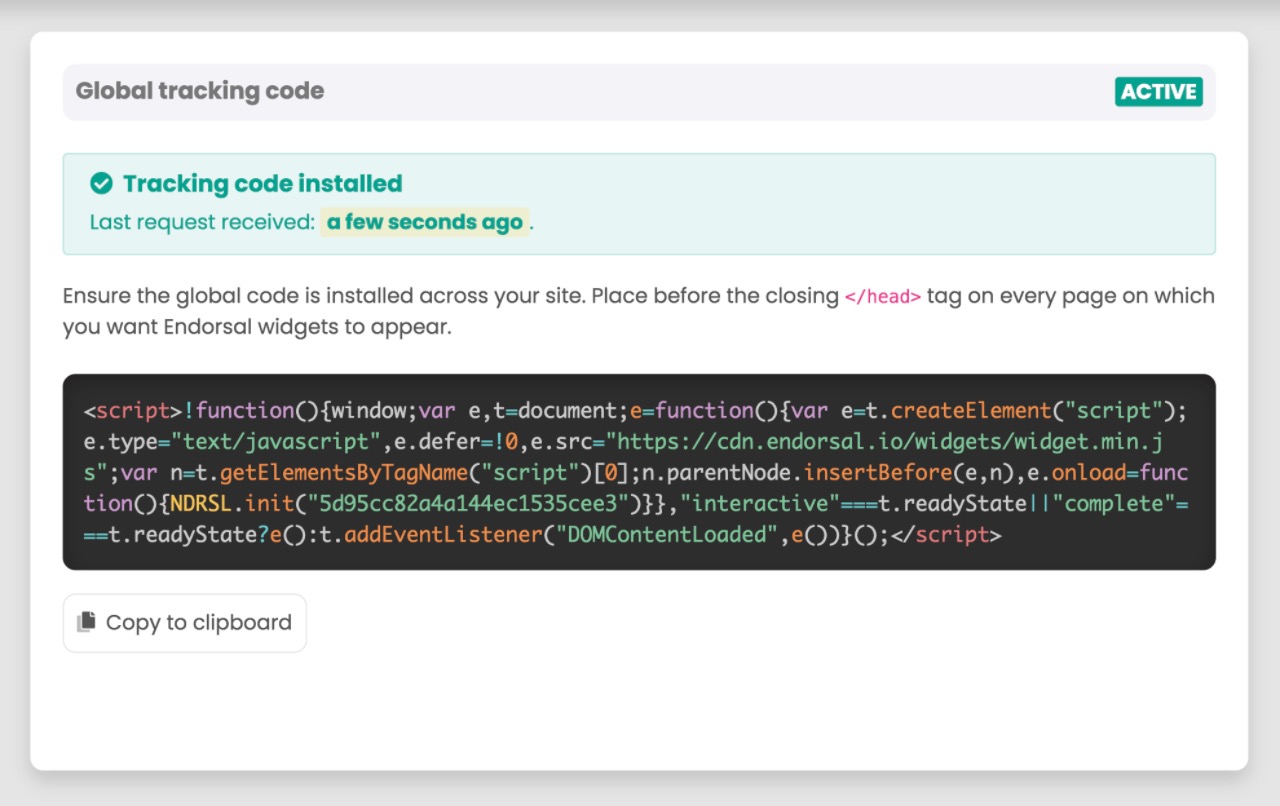 Once this this happens, FOMO popups will automatically display, as long as they are switched on and you have approved testimonials.
If you want to embed testimonial widgets or Walls of Love, you also need to do step 2:
Step 2: Add the widget code
Find the code on the widget's embed page, which will look like this: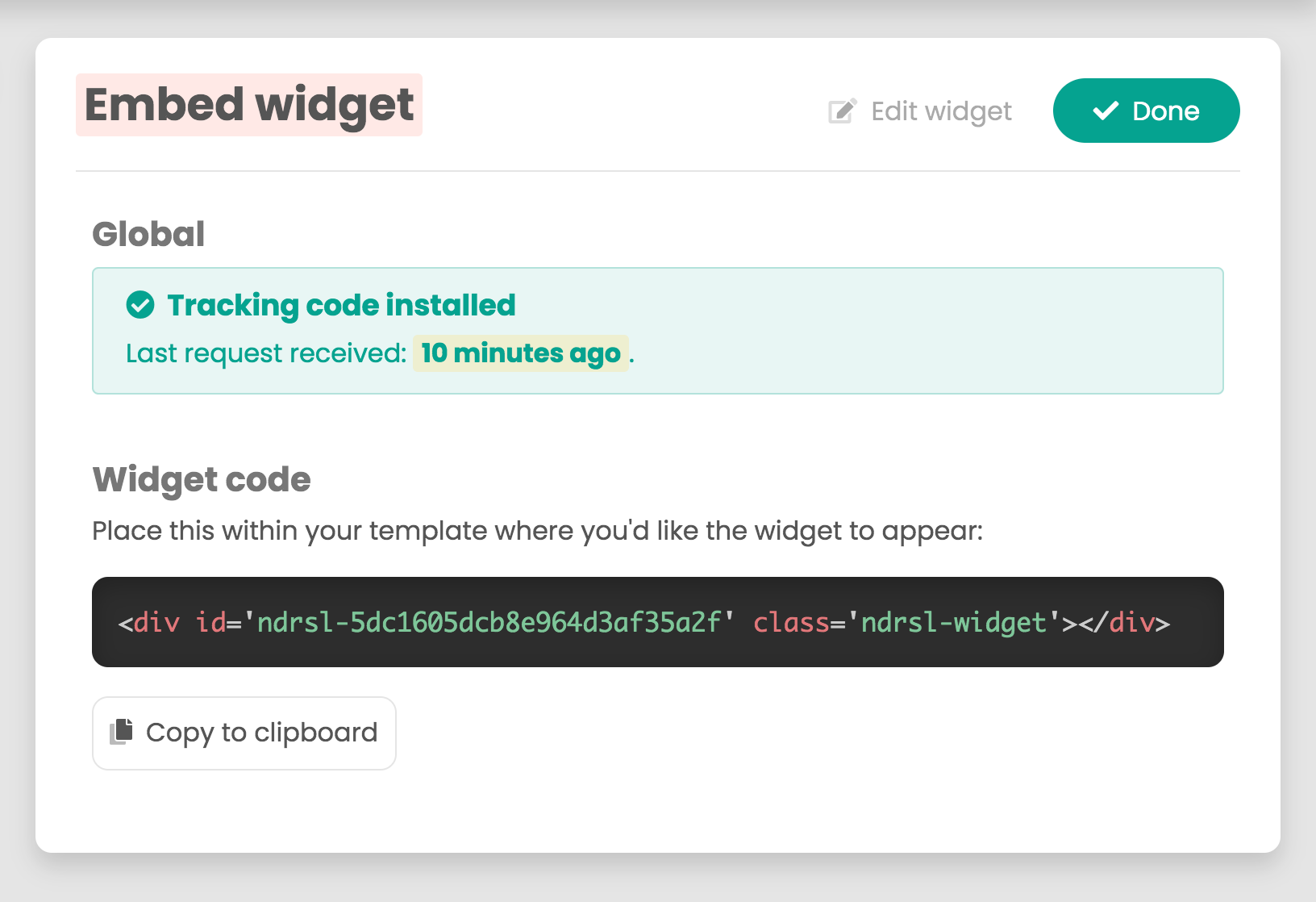 Copy that code and paste that into a WordPress HTML widget or using another plugin that allows for HTML embeds.
Once that's saved, refresh your site and as long as you have approved testimonials, your widgets will appear!